Carpet Installation
Once you've selected the perfect carpet for your home, you will be eagerly awaiting the day that it is installed. Whether you choose to install it yourself or use a professional installation team is up to you, but there are many factors to consider before making this decision.
It is feasible to do the job on your own if you have the experience and the knowledge to do so, and you will likely save money and possibly time. However, there are definitely some downsides to DIY carpet installation. For example, you will need to check with your retailer and/or the manufacturer to make sure the carpet is covered under warranty for a home installation; you will also need specialized tools such as tackless strips, a knee-kicker, carpet stretcher and seam roller; and you will need to be prepared to deal with unforeseen complications. In general, carpet installation can be a big and sometimes complex job that may turn out to be more cost effective (and less stressful!) to have done by professionals.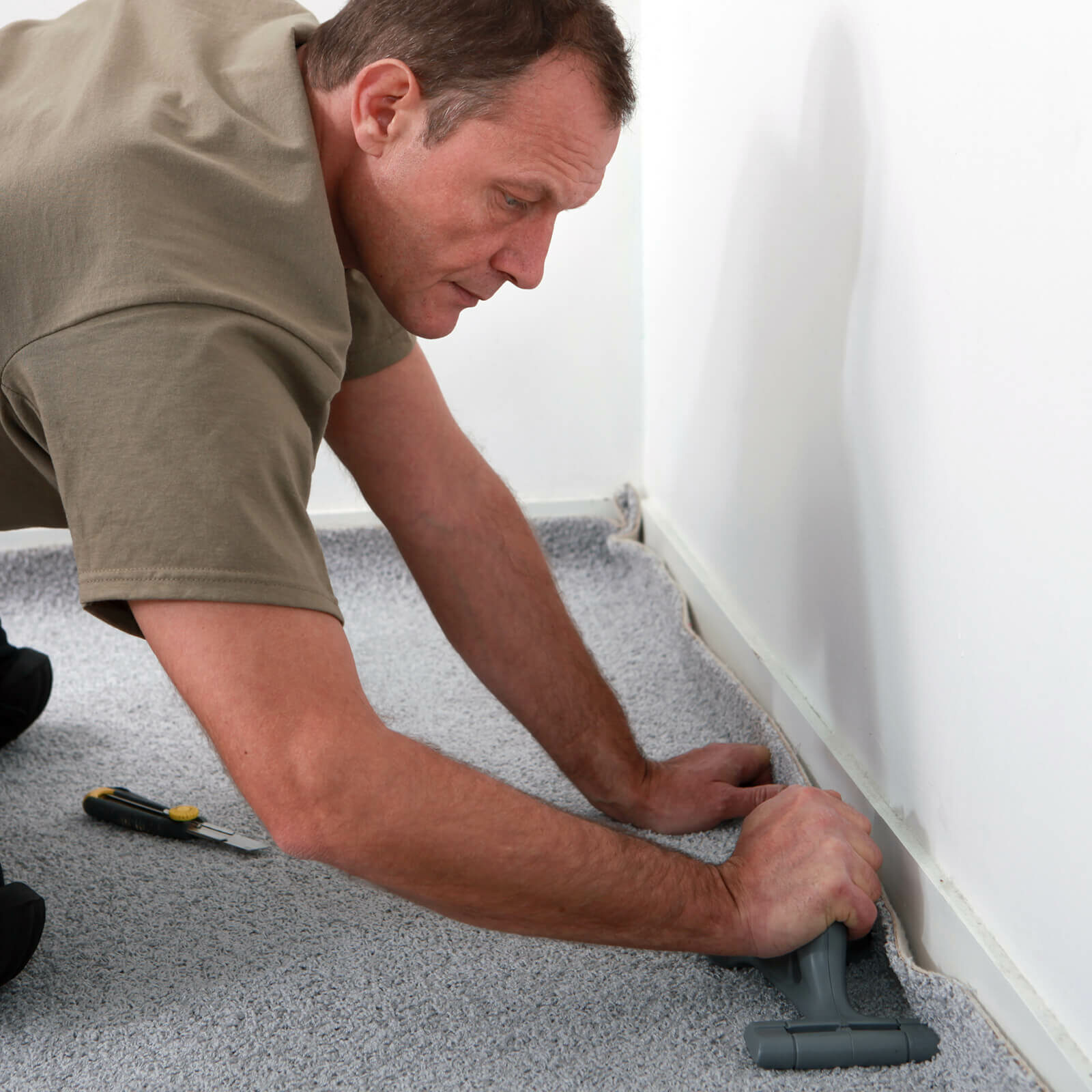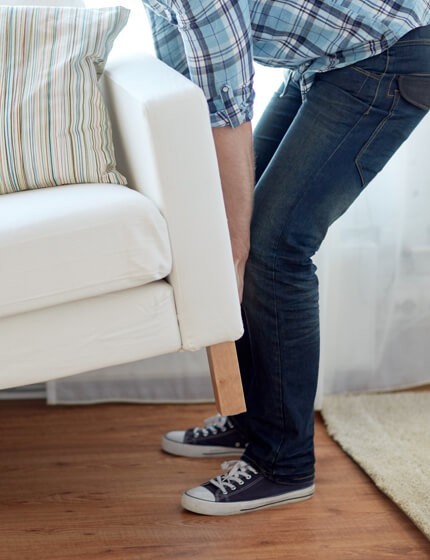 Getting ready For Your Installation
Preparation is important for a successful carpeting installation. You should consult with your Flooring By Design specialist for full instructions, but there are steps you can take to help the process go smoothly.
In many cases, the old flooring will have to be removed to clear space for new carpeting. There may be extra work involved if your old flooring is glued down or set in tile adhesive. It can be a tedious process getting the exposed surface ready for your new carpet installation. Having this job done professionally can be helpful because an experienced flooring specialist will know when the surface is ready for service and can assist you with the disposal of your old flooring.
The room where your new carpet will be installed will need to be empty, so you'll have to remove all the furniture. Professional movers and storage experts can make this much easier by saving you a lot of time, especially if you have items that require special care. An experienced crew can cut down on the amount of time you have to live without your furniture to as little as a day, before and after the carpet installation is done.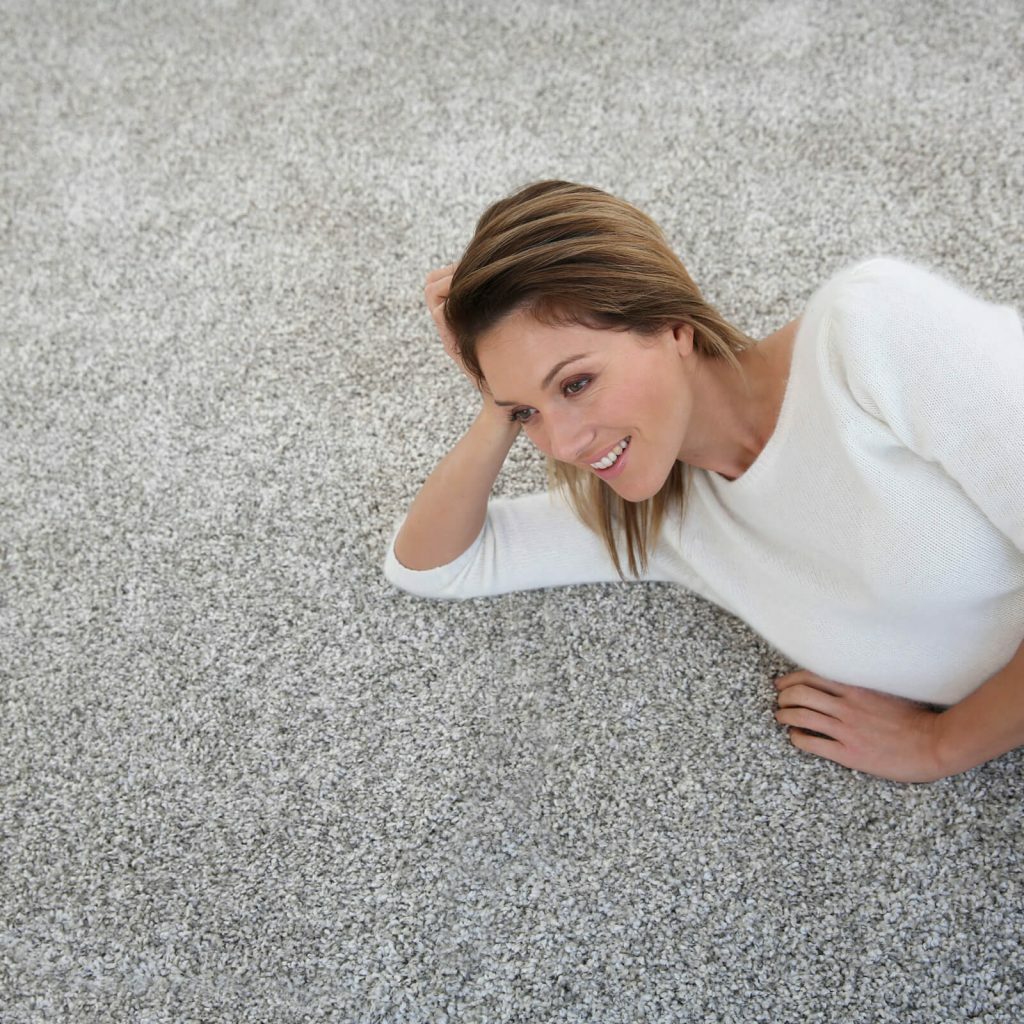 During & After The Installation
The installation process begins with removal of the old flooring. Then a foam pad called an underpad is placed down to make the carpet feel softer when you're stepping on it and to help absorb noise. Next comes the actual carpet. The carpet should meet each wall snugly with no edges showing, it should lay smooth without any bumps or ripples, and none of the seams should be obvious.
Signs of a poorly done installation include frayed edges where the carpet meets the wall, seams that don't match up or are not properly aligned, and bumps or ridges in the carpet. It can be costly and time consuming to correct these mistakes so it is best to have the carpet installed correctly the first time around.
After your carpet is installed, your room will need good ventilation. You can help ensure good air flow by opening up windows, turning on fans and taking other steps to air the room out for about 72 hours.
Your new carpet may "shed" a bit, but frequent vacuuming in the first few days will help. Use scissors to trim any loose fibers and begin to enjoy your new flooring!
By Design Flooring is the proud retailer of high-quality hardwood from reputable brand names.