About Hardwood
Hardwood floors have been in homes for centuries, and they remain as popular today as ever. A stylish and versatile solution, hardwood flooring features natural strength and beauty. Each plank is embedded with individual grains and knots that make your floor a truly unique piece of art. With the proper care, the character and charm of a natural hardwood floor will last for many decades.
Many varieties of hardwood are available from Flooring By Design, each with different characteristics specific to the species from which the floors are made. We offer an amazing collection from top brands in the industry, such as Mohawk, Shaw Floors, Anderson and Mullican. You'll find variations in the appearance of mineral streaks and wood grains, as well as the lightness or darkness of each plank.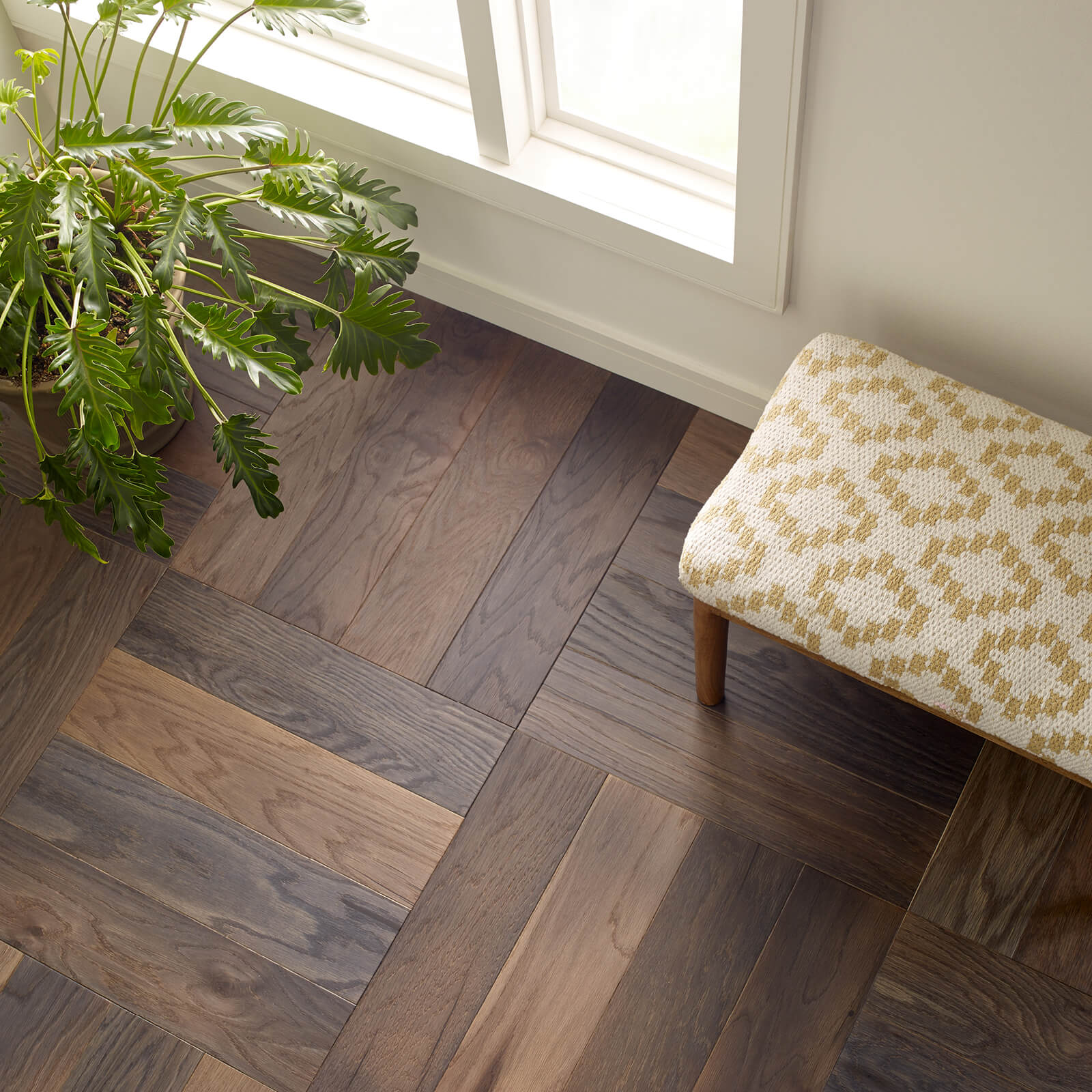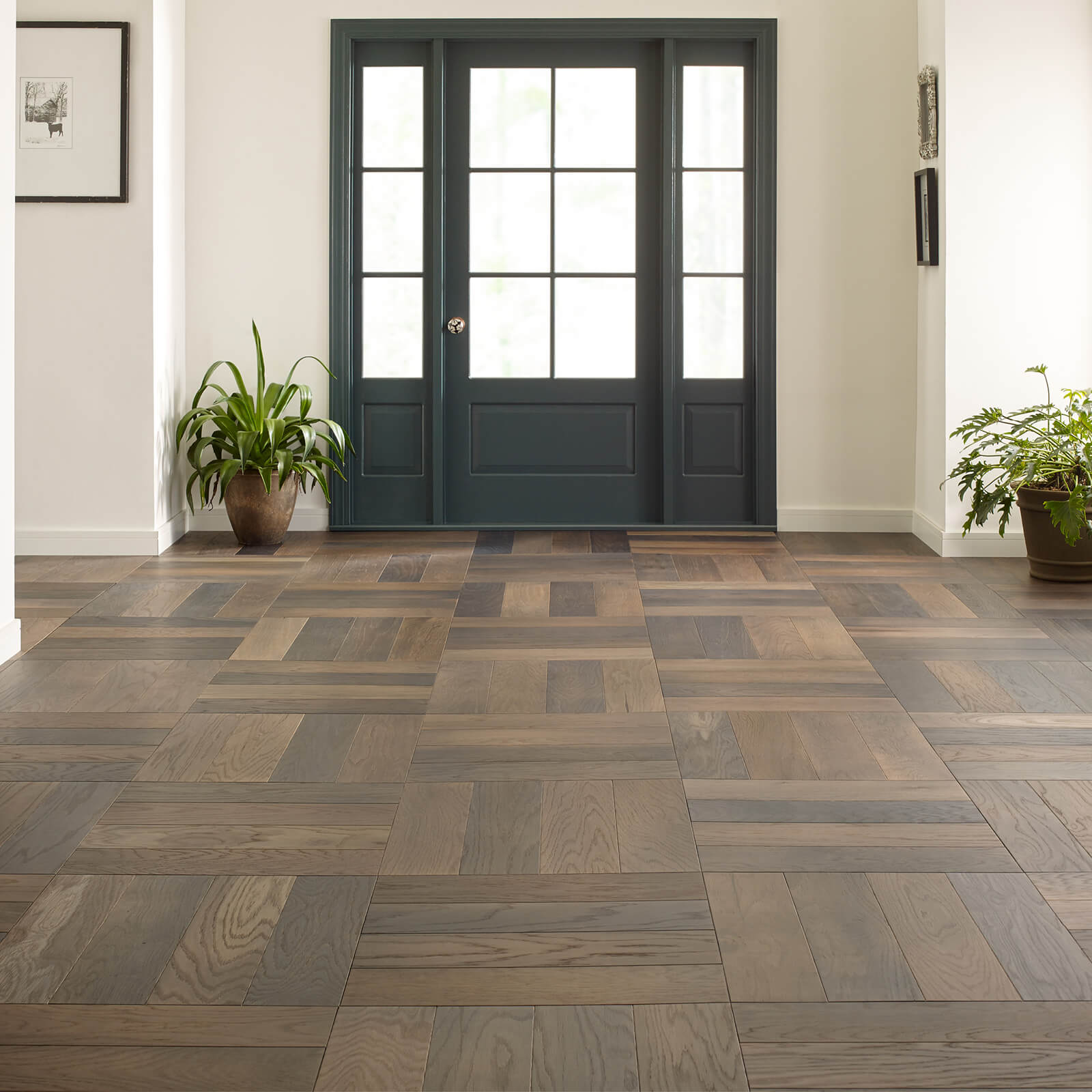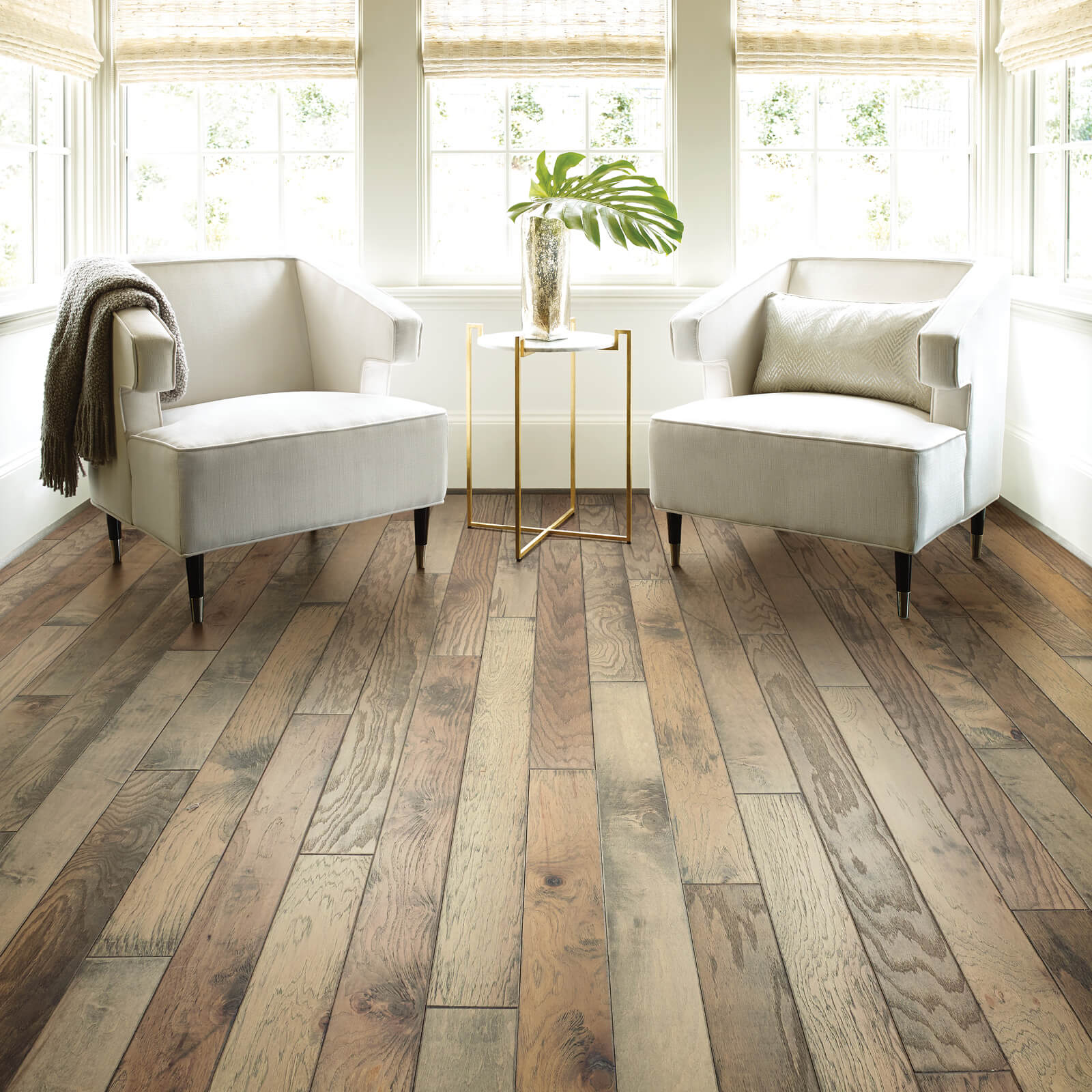 Artfully Crafted
Wonderfully Waterproof
Floorte® uses high-definition printing for a hardwood or tile look that is highly authentic. Its FOLD N TAP®™ locking system is precision-engineered for an easy installation.
Floorté™ floors are also strong, durable, flexible—concealing imperfections of the floor beneath—and waterproof, making Floorté™ a great flooring option on and below ground level.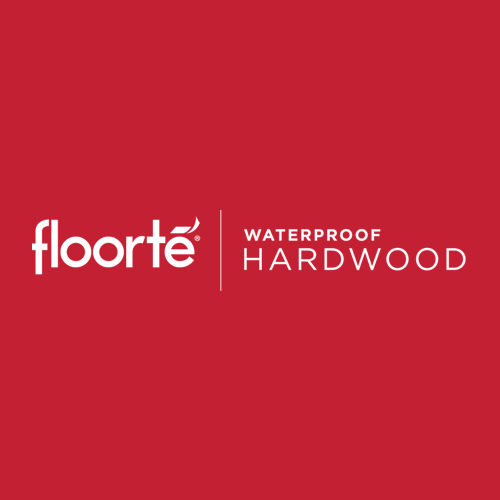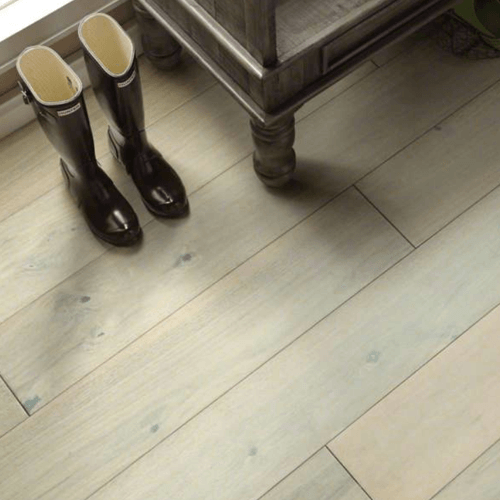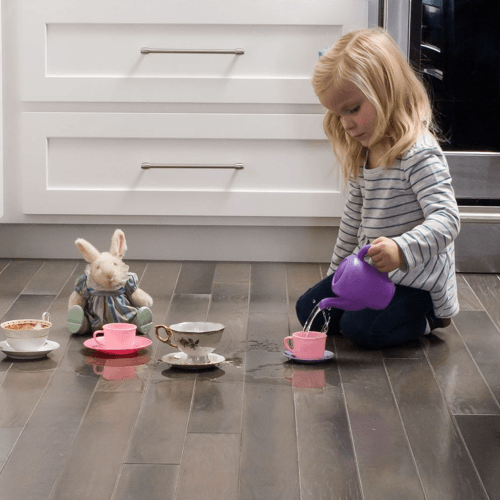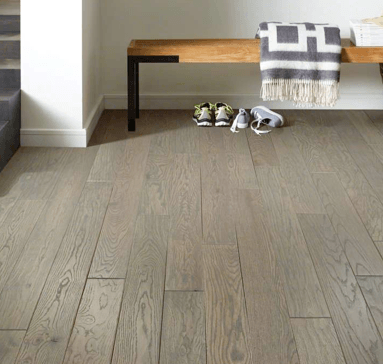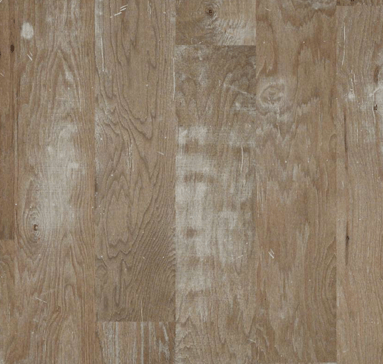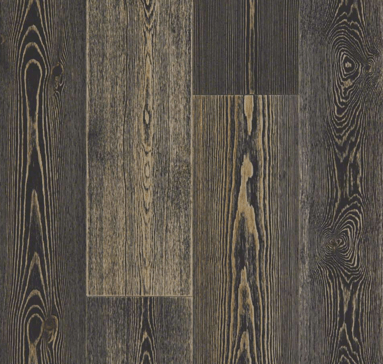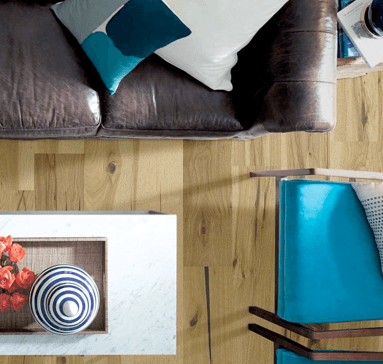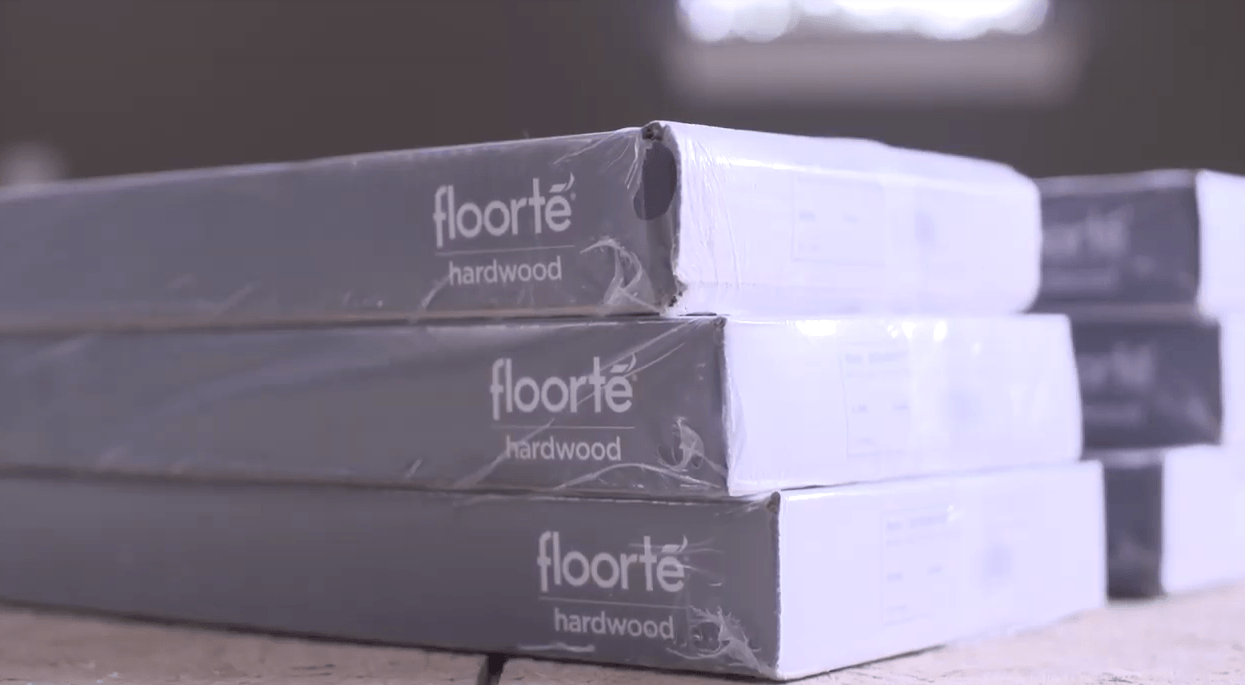 Hardwood Species
Hardwood flooring colors and styles are as varied as the many types of trees from which they're harvested. Different types of wood tend to have different common physical and visual characteristics. Some of the more common hardwood pecies include:
LIGHTWOODS INCLUDE: Maple, Oak, Bamboo & Pine
DARK WOODS INCLUDE: Cherry, Walnut, Mahogany & Hickory
The species grown in the United States are called domestic hardwoods, while imported products are exotics. Flooring By Design gives our customers the opportunity to support local and domestic businesses by buying hardwood floors made in the USA from high-quality materials. We offer domestic hardwood floors in maple, oak, American cherry (as opposed to Brazilian) American walnut (again, not to be confused with the Brazilian variety), pine and hickory.
Commonly available exotic species include mahogany, bamboo, Brazilian cherry and Brazilian walnut. Neither of these lists is fully comprehensive, either – you'll find many more hardwood options at your disposal when you shop with Flooring By Design.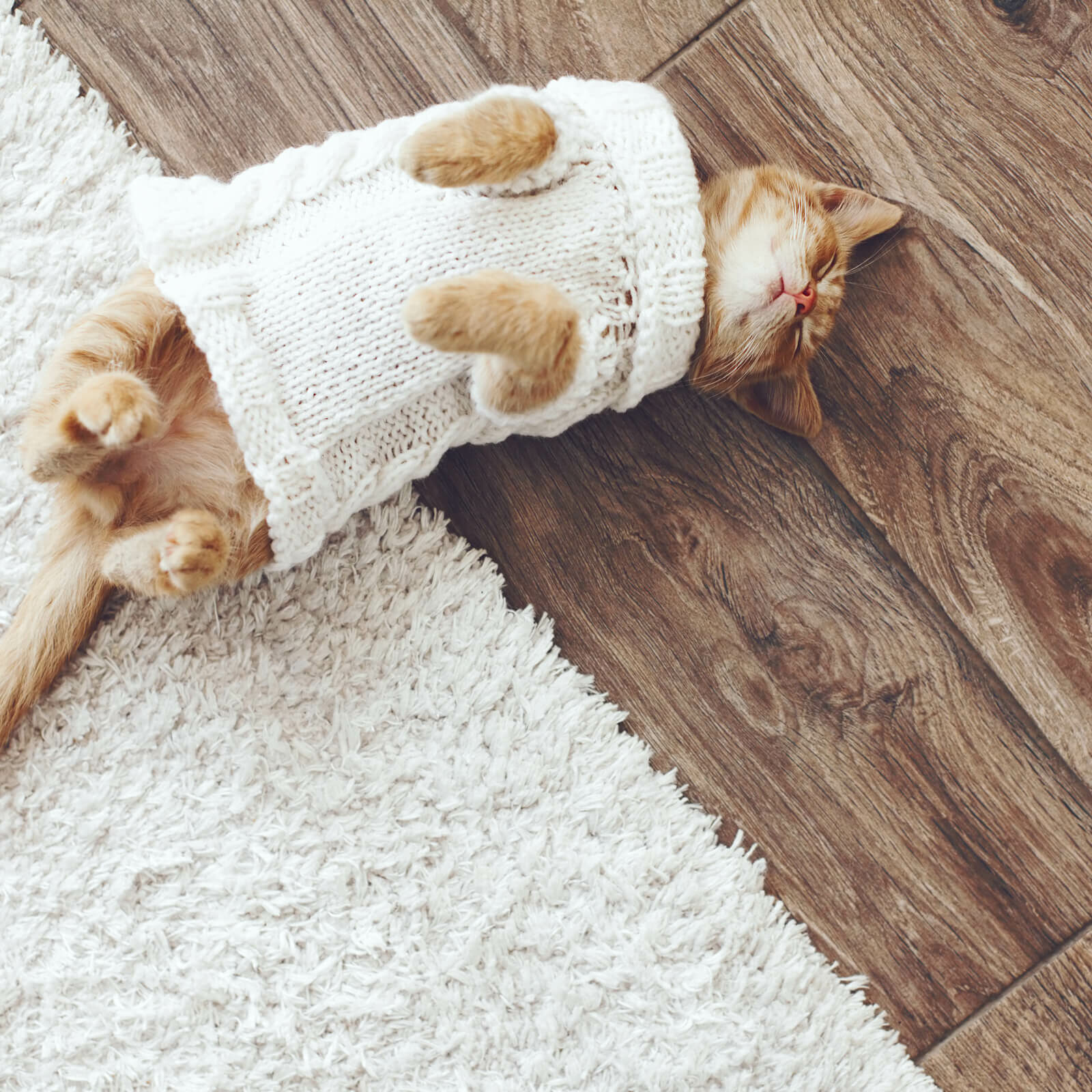 When it comes to popular flooring choices among our customers, solid and engineered hardwood flooring can't be beat. To ensure the durability and beauty of your hardwood flooring, many of today's manufacturers use built in scuff resistant technology to keep floors looking their very best. Shaw's ScufResist™ built in hardwood floor finish, for example, protects floors from mark, scuffs and stains that could result from every day wear and tear.
Flooring By Design uses in-house experts for the installation of your new hardwood floors. Our installation team uses various techniques and methods to ensure complete customer satisfaction every time with our professional workmanship that is guaranteed to last.
We are committed to making your home and the planet a beautiful place which is why Flooring By Design will collect your old flooring surface and recycle it, so you can be sure your it does not end up on the dump along with all the other waste that cause harm to our earth.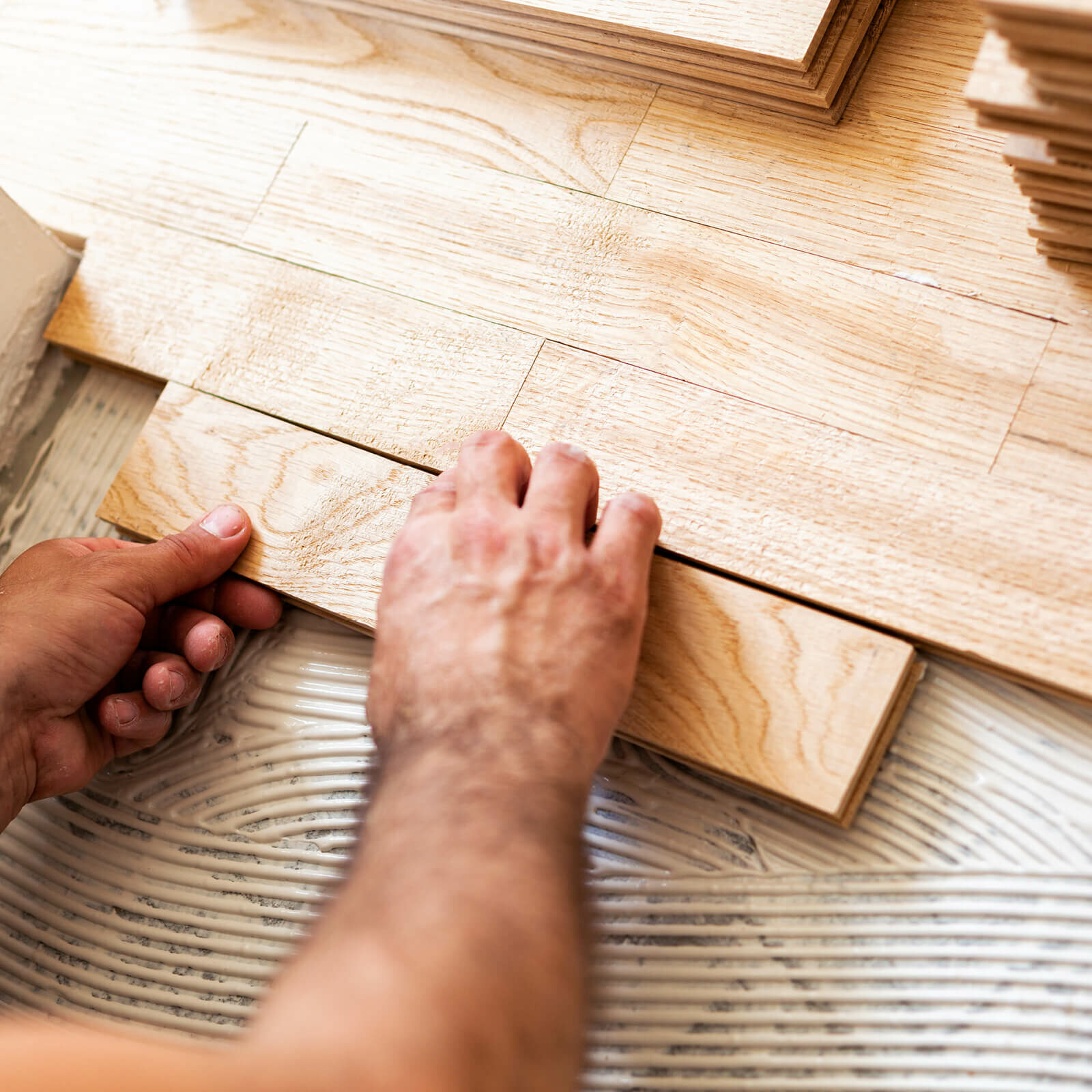 Flooring by Design is the proud retailer of high-quality hardwood floors from reputable brand names.